Dell U2422H Ultrasharp Monitor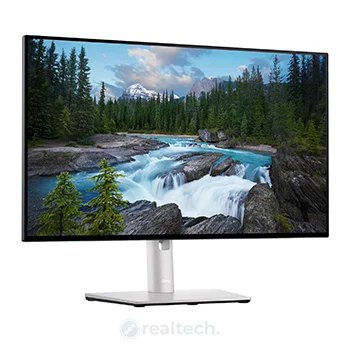 Dell has been a major player in the PC & Laptop industry for quite some time now, but it has just begun to tap into its full potential. With the Dell U2422H Ultrasharp Monitor, Dell continues this trend.
Today, we are going to talk about the Dell U2422H Ultrasharp Monitor. The U2422H is Dell's second-generation 24″ IPS monitor, and it features a wide gamut display which means it can reproduce colors closer to what human eyes see. It offers a fast response time, 1000:1 contrast ratio, and 178° viewing angle.
This review of the Dell UltraSharp U2422H monitor is written to give potential buyers of this monitor a sense of how well it stands up to everyday use and the demands of demanding applications. Like if you are a designer or editor, will it be a good decision to buy this monitor?
We'll take a look at the monitor's specifications, its viewing angles, and the price-to-performance ratio. Our conclusion will help you decide if this is a good investment for you and what alternatives may be available to you if the Dell U2422H isn't what you're looking for.
With a name like Ultrasharp, you'd expect a monitor to be sharp, right? It's true that the Dell U2422H is designed to deliver some of the best resolution possible—up to 1920×1080 pixels. But is it the best possible display for everyone?
You know that you need a monitor, but you don't know which one is best for you. The Dell U2422H is one of the most popular 24-inch monitor models on the market.
Overview of Dell Ultrasharp U2422H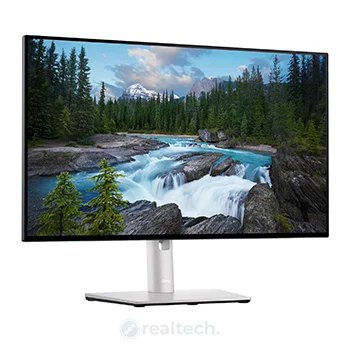 The Basics of Dell U2422H
It's hard to find a monitor that's affordable, offers crisp & colorful images, is easy to set up, and is packed with features. But the Dell U2422H offers all of this at an unbeatable price point. It's a 24-inch screen along with an adjustable stand that can be rotated to give the monitor a more comfortable viewing position.
Dell monitors are a popular brand amongst professional users due to their quality and affordability.
Features and Specs
The Dell U2422H (24 inches) monitor is among the first in a new series of ultrasharp monitors that Dell has announced. This display uses VA (vertical alignment) technology. While the new range of ultrasharp monitors will come in sizes of 23-27 inches, this model is the smallest in the new series. It has a refresh rate of 60Hz and offers 100 percent coverage of the sRGB color gamut that is intended for content creators, design professionals, and gamers. It is also aimed at those who want an affordable display, with good image quality.
When it comes to a computer monitor, there are some features you should always look for, regardless of price. These include contrast ratio (the difference in luminance between the brightest whites and darkest blacks), color gamut, viewing angle, and resolution. While these factors may not seem important, it's amazing how often a monitor with the right combination of all these characteristics can exceed the performance of the average desktop monitor for a fraction of the price.
Main Specifications
Display Type
LED-backlit LCD monitor / TFT active matrix
Diagonal Size
24-inch
Viewable Size
23.8-inch
Panel Type
IPS
Aspect Ratio
16:9
Native Resolution
Full HD (1080p) 1920 x 1080
Refresh Rate
60Hz
Pixel Pitch
0.2745 mm
Pixel Per Inch
92.5
Brightness
250 cd/m²
Contrast Ratio
1000:1
Color Support
16.7 million (8-Bit)
Response Time
8 ms (normal); 5 ms (fast)
Horizontal Viewing Angle
178°
Vertical Viewing Angle
178°
Screen Coating
Anti-glare 3H hardness
Backlight Technology
WLED
Built-in Devices
USB 3.2 Gen 2/ USB-C hub
Dimensions (WxDxH)
21.2 in x 7.1 in x 14.3 in – with stand
Connectivity
HDMI
DisplayPort 1.4 (DisplayPort 1.4 mode)
USB-C 3.2 Gen 2 upstream
DisplayPort output (MST)
USB-C downstream (power up to 15W)
USB 3.2 Gen 2 downstream with Battery Charging 1.2
2 x USB 3.2 Gen 2 downstream
Audio line-out
Features
LED edge light system
100% sRGB color gamut
Flicker-Free technology
Arsenic-free glass
100% Rec 709 color gamut
Infinity Edge display
85% DCI-P3
3-sided bezel-less
Dell ComfortView Plus
Source: Dell Official
Connections
When I first found the Dell U2422H, I was surprised by the number of connections offered. It came with HDMI, DisplayPort, USB-C, Super Speed USB 3.2, and an audio line-out port. I could hook up multiple screens, keyboards, mouse, and printers to the monitor.
When you plug the monitor into the back of your computer, what happens? The cable goes in a slot in the back of the computer and connects to another part of the computer. There is no cable inside your monitor. That's why there are three types of connections: Mini DisplayPort, DisplayPort, and HDMI.
The Dell UltraSharp U2422H monitor's 24″ display size will fit any workspace, while the included stand allows it to be tilted left or right for optimal viewing angles. It also features three user-configurable brightness levels, including a low-light mode for environments with insufficient ambient light, as well as a color.
Design and Layout
There are a lot of ways to design a monitor, and some are better than others. However, most people are just fine with the default settings on their monitors. But it's possible to make your monitor look really nice and make the whole thing easier to use by giving it a bit of thought. It is good to consider setting the aspect ratio to 16:9 instead of 4:3 and this is a 16:9 monitor.
With the Dell 24" U2422H monitor, Dell has created a 24-inch ultra-high-definition monitor with a 1920×1080 (Full HD) resolution display. This is an ideal monitor for content creation because of the high-definition, ultra-sharp display. The Dell 24" U2422H monitor is built for all-day productivity.
You might be tempted to buy a bigger monitor, but the Dell UltraSharp U2422H is a better choice. Why? It has a wide viewing angle, excellent contrast, and color accuracy, and offers the highest brightness levels in its class. Plus, it's thinner and lighter and includes an integrated stand for extra flexibility in mounting and viewing.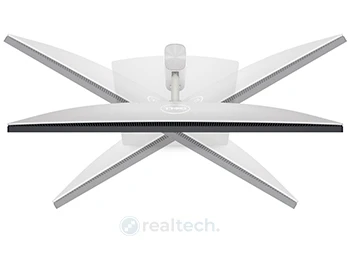 Dell is one of the major players in the display industry, so it makes sense that its brand is one of the more popular monitor options. These monitors are known for having good picture quality and good viewing angles.
When it comes to design and layout, the U2422H is a big step up from its predecessor the 24-inch U2422H. The new monitor uses IPS panel technology, which means it offers wider viewing angles, better color reproduction, and more accurate colors than its predecessor, all at a price point that is significantly lower. The monitor also features a new stand that allows the user to adjust the screen tilt, pivot, swivel, and rotate.
Dell U2422H Monitor: Performance
Dell U2422H monitor's resolution and color accuracy are fantastic. The Dell U2422H has an IPS panel, which means that the color is accurate and true. When it comes to viewing content on the screen, the brightness and contrast settings work very well.
The Dell U2422H is the most efficient screen on the market. It has been praised for its excellent color gamut and vibrant colors, while also being praised for its excellent response time. The Dell UltraSharp U2422H is capable of producing up to 60Hz, making it suitable for professionals who require fast-moving images and fast-paced action sequences. So, this is a multi-purpose monitor for regular users, gamers, and content creators.
Conclusion
Dell has been able to create a very high-quality monitor that can be purchased affordably and is capable of providing excellent value for money. The resolution of 24 inches is more than enough for most people and the 16:9 aspect ratio can be ideal when watching movies or playing games. It has good viewing angles and response times that are competitive with other monitors of similar size.
As the monitor produces original colors and a high refresh rate, this will be a very good choice for designers and content creators. By the way, there are many good alternative monitors within the same budget range on the market. The Dell U2422H is still a great option for those who want a large, high-quality display that will not break the bank.
Alternatives of Dell U2422H
If you are not comfortable with the Dell U2422 monitor, check these alternative monitors within the same budget before buying—
LG 24GN650-B 24-inch UltraGear FHD Monitor
BenQ GW2485TC 23.8-inch FHD Monitor
ASUS VG258QR 24.5-inch FHD Monitor
MSI Modern MD271PW 27-inch FHD Monitor
HP Z24f G3 23.8-inch IPS FHD Monitor