Haylou LS02 Smartwatch
If you're looking for a smartwatch that does more than look good and you want it to last more than a couple of months before you upgrade, then you'll need to read about this Haylou LS02 smartwatch from Xiaomi.
The Haylou LS02 smartwatch is perfect for the fitness fanatic. It is not only easy to wear and convenient to use, but it also provides you with many features you need to stay fit. With its heart rate monitor and exercise tracker, you can track your heart rate and calories burned during your workout.
You can check your blood pressure at any time and it supports Bluetooth 5.0 which will let you listen to music or answer phone calls hands-free.
What is Haylou LS02?
Haylou LS02 is a fully functioning smartwatch that connects to your smartphone using Bluetooth, as well as having a 1.4-inch color TFT touchscreen display and a button. The Haylou LS02 smartwatch works with Android and iOS smartphones and includes several functions including calls, texts, emails, calendar events, music streaming, etc.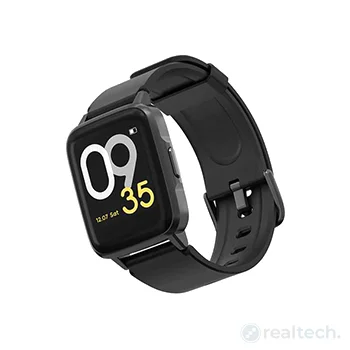 The smartwatch is lightweight and comfortable to wear and comes with a carrying pouch and a USB cable. The Haylou LS02 smartwatch features the latest version of the Android operating system and is compatible with all major brands of Android phones.
Design and Features
The new Haylou LS02 smartwatch features a unique design and includes a variety of new functionality. The Haylou LS02 is a multi-functional smartwatch that can track your steps, calories burned, sleeping patterns, and heart rate. It features a digital watch face that shows the date and time, a color touch screen, and built-in Bluetooth connectivity.
The Haylou LS02 smartwatch is an elegant and stylish new smartwatch with many of the same functions as existing smartwatches.
Haylou uses both design and technology to create a smartwatch that provides its wearer with notifications but doesn't force him to carry a phone. The LS02 is a two-way wearable that can connect to your smartphone or tablet via Bluetooth, and then display text messages, emails, calls, social media updates, reminders, and more.
At its core, this watch is a fitness tracker. The Haylou is designed for people who like the idea of wearing something that helps them stay active throughout the day.
Detail specifications of Haylou LS02 Smartwatch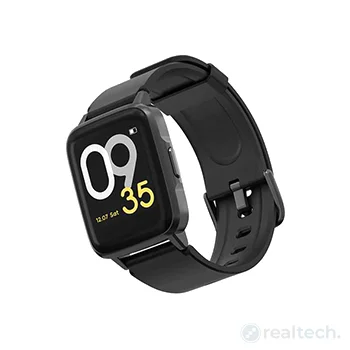 Haylou LS02— General Information
| | |
| --- | --- |
| Brand | Xiaomi |
| Model | Haylou LS02 |
| Type | Haylou Smart Watch |
| Country of Origin | China |
---
Display & Resolution
| | |
| --- | --- |
| Screen Size | 1.4-inch |
| Display Type | TFT |
| Digital Resolution (Pixels) | 320 x 320 |
| Multitouch | Yes |
---
Technical Data
| | |
| --- | --- |
| Cellular Network | No |
| Dial Shape | Rectangular |
| Dial Type | Digital |
| Camera | No |
| Loudspeaker | No |
| Button | Single |
| Operating System | Android 4.4 or later, iOS 8.0 or later |
---
Haylou LS02— Features
| | |
| --- | --- |
| Modes | 12 Sport Modes |
| 12 Sport Modes | Outdoor Running, Walking, Bike Riding, Mountaineering, Spinning Bike, Yoga, Indoor Running, Free Training, Gymnastics, Basketball, Soccer, Rowing |
| Waterproof | Yes |
| Waterproof Level | IP68 |
| Water-Resistant | 2 Meters |
| Dust Resistant | Yes |
| Heart Rate | Yes |
| Sensors | Ultra-low Dynamic Optical Heart Rate, Accelerometer |
| Optical Heart Sensor | Yes |
| Activity Tracker | Yes |
| Vibration | Yes |
---
Network & Connectivity
| | |
| --- | --- |
| Wireless | Yes |
| Wireless Method | Bluetooth |
| Bluetooth Version | V5.0 |
| NFC | No |
| GPS | No |
| Smartphone App | Yes |
| App Name | HaylouFit |
---
Power
| | |
| --- | --- |
| Battery | Yes |
| Battery Capacity | 260 mAh |
| Battery Life | 20 Days |
| Working Temperature | -20°C~45°C |
| Charging Method | Magnetic |
---
Physical Description
| | |
| --- | --- |
| Color | Black |
| Band Color | Black |
| Watch Dimension | 48 x 36 x 11.5mm |
| Weight | 38 gm |
| Material | ABS |
| Strap | Silicon |
---
Our Verdict on the Haylou LS02 Watch
We all know watches are cool. The Haylou LS02 Smartwatch is cool with a purpose. It's a cool watch for an even cooler cause. It's a wristband that not only tracks your steps and heart rate but also alerts you of emergencies. For example, if you go into cardiac arrest, you'll know you're in trouble immediately.
The device is capable of notifying people of medical emergencies via text or smartphone apps. You'll also be able to track your fitness levels and receive daily and weekly reports.
Record your data with HaylouFit Smartphone App
Haylou LS02 has 12 sports modes that always keep records of your every step. Whether it is running or cycling, you can set your goal and record your every data.
The operational interface is very clean and easy to understand. The battery is 260mAh which can keep the watch alive for almost 20 days. The optical heart rate sensor monitors your heart rate for 24 hours. The automatic sleep monitoring feature intelligently identifies and records your deep sleep, light sleep, and awake state, quantifies your sleep quality, and lets you know more about your sleep state.
Haylou LS02 also works as a portable smart secretary with multiple reminders added to assist you when you are busy. Just raise your wrist and check what you need to know.
The Haylou watch features call reminders, information reminders, sedentary reminders, breath training, silent alarm clock, goal achievement, low battery reminder, binding reminders, etc.
The 1.4-inch round corner touch true color TFT screen with a resolution of up to 320ppi, seamlessly fits with a 2.5D curved tempered glass, the screen is more delicate and clear, and the vision is more natural.
The body of the watch is thin and light and is equipped with a flexible and smooth silicone strap. The material has corrosion resistance, strong adsorption capacity, and both high and low-temperature resistance which makes the watch more sustainable and long-lasting.
Conclusion
Haylou LS02 Smartwatch is the perfect gadget for your wrist. It's small, light, and has lots of cool features. From notifications, to call and text alerts, to fitness tracking and more, you will find it useful and enjoyable to use. It has a lot of features, so be prepared to spend a little time getting to know it. But the good news is that once you have it figured out, you'll find it to be a great addition to your daily routine. So, it will be a good choice to buy the Haylou LS02 smartwatch. It is cheap, affordable, and worth the money.